More Traffic - More Leads - More New Business - Call (02) 9314 3224
The 7 Things You Should Know Before Hiring  An SEO Company
Listen to our website and business owner David Cannell discussing:
"The 7 Points YOU Need To Ask Any SEO Company BEFORE Employing Their Services."
Knowing what to ask could potentially save you a lot of wasted time, money and opportunity when engaging an SEO company.  We tick all the boxes covered in the video. Do other SEO companies?
So after watching the video give call us on (02) 9314 3224 or fill out our contact form on the right and compare us.
Try Our Services For One Month And You Will See Why Our Clients Love Our Results.
Still Worried Whether SEO Still Works? Read Our Full Explanation Of What Business Owners Need To Understand If They Want To Avoid Being Penalised By Google For Poor Quality SEO Click Here.

Read Real Client Reviews Of Our Services – here

---
Beware Of Imitiations
Sydney Search Results Pty Ltd has built an impeccable reputation in the SEO community over the last 10 years that we are very proud of. As such we would like to advise you that in doing your due diligence in checking us out, which we encourage you to do, you will discover several negative reviews and complaints regarding a company called "Search Results Specialists Pty Ltd". While the name is similar to ours, they are not affiliated in any way with Sydney Search Results Pty Ltd. We understand it is easy to confuse the names which are so similar.
If you have any concerns regarding what you discover in your due diligence, we invite you contact us with your concerns.
We have contacted ASIC regarding this misuse of our name and are awaiting their response.
.
There Is Only ONE Sydney Search results Pty Ltd - Beware Of Imitations
Top SEO Results -
The Top Result For The Search Term: "Best Sydney SEO Services 2015″
Top Result For The Search Term: Best Sydney SEO Services 2015
The top organic listings you see are the results that drive traffic for competitive cosmetic surgery search terms like "Best Sydney SEO Services 2015″ which all SEO Companies in Sydney would love to get. We have held top spots for our client for many years now – generating leads month after month.
Get Google Page One Rankings For Your Business – Ask Us How.
Call (02) 9314 3224
That's Why The Media Seek Us Out For Comment On SEO
Interviewed By Sky News Business Channel About SEO and Online Reputation Management
Actual Traffic Growth To A Client Site
It's Because We Consistantly Get Results Like This For Our Clients. Number One In Google For The Last THREE YEARS….

Imagine the new business you could generate if you held the kind of listings in Google.com.au that our 65 clients have for literally thousands of competitive keyword search terms like:
"Your Main Service or Product" + "Location" e.g. "Botox Injections Sydney".
From as little as $500 per month : NO LOCK IN CONTRACTS to sign.
When people search for your product or service they will find you at the top of the search engine  listings, which are proven to be the most trusted listings on Google's results page. One click from Google search results to your website can translate into new business as this is a very targeted way of reaching your potential market unlike TV or radio media advertising which is blasted to an untargeted market.
See how AestheticSurgery.com.au dominates their market:
How About Being NUMBER ONE For Almost All 50 Of Your Keywords?
Yes It Is Possible See Results Below For
www.LuxuryBoatSyndicates.com.au
They have an amazing set of #1 page one results
Keyword Positions in Google
We have been in SEO since 2003. In internet years that's a LIFETIME. This means we are very  experienced because as you probably understand, SEO marketing is always changing, thanks to Google's prolific algorithm updates.
But When SEO Is Done Correctly
       AMAZING RESULTS
Here is a loyal client who has achieved fantastic rankings now with us for years, Chillipip.com.au, who weren't ranking anywhere before they started with us. Yet this is a competitive retail market and we soon had them ranking #1 for their main keywords even beating the household names in their market.
How To Get Started: "CALL US NOW AND WE WILL EXPLAIN TO YOU EXACTLY HOW WE WILL GET YOU RANKED ON PAGE ONE IN UNDER TWO MONTHS, HOW IT IS NOT DIFFICULT, AND HOW WE HAVE BEEN DOING IT OVER AND OVER FOR OUR CLIENTS.
IT ALL COMES DOWN TO TWO THINGS: RELEVANCE AND AUTHORITY. THAT'S ALL. I WILL CLEARLY EXPLAIN TO YOU HOW WE WILL ACHIEVE BOTH RELEVANCE AND AUTHORITY FOR YOUR WEBSITE IN THE WAY GOOGLE WANTS SO THAT GOOGLE WILL LOVE YOU, RANK YOUR WEBSITE ON PAGE ONE AND YOUR WEBSITE WILL START WORKING FOR YOU."
Call us now (02) 9314 3224    David Cannell, Owner
Or fill out our free no obligation enquiry form today for a free analysis of your website and SEO quote, below.
What Can This Mean For Your Business? New leads.
Top spot on page one carries about 36.4% of the search traffic compared to around 12.5% for second spot and 9.5% for position number three.
Imagine what being at the top of the search results could do for your business. And as you imagine the new leads and resulting business that it would generate, ask yourself:
"What have you got to lose? Our results are backed up by our assurance guarantee!"
This is what one of our clients said on seeing the results we achieved for his business:
"You are worth every penny. The results are great. I'm spending a fraction per month with you than I was with YellowPages and local magazines and I'm getting three times as many new clients." Chiropractor, Maroubra.
Find out how you can drive more traffic to your website and generate new business by calling us now on (02) 9314 3224.
Or fill out the contact form and submit today for a "no obligation analysis & quote" for your business website.
It will be cheaper than you think, from as little as $300 per month and no lock in contracts. And you will be surprised how quickly we can get you the results you need. We can even come out and talk to you at your point of business: easy!
Still ot convinced? Check out another "case study" on this page. Still not convinced then have a look at some results achieved in the last month for a range of customers on our results page here.
If you are still not convinced then have a look at why we are the "go to" SEO company when  the media wants to discuss online marketing issues, whether it's the Australian Financial Review, the ABC or Sky Business News, see below:
Read About Our Work In The Media or Watch & Listen To Our Interviews On The ABC & Sky News Business Channel "Tech Report". Click The Image Below.
Check out these results achieved in one month in the tough online dating niche, all keywords NUMBER ONE in Google!:
We Are Sydney Search Results Pty Ltd
Unfortunately ASIC have allowed another company (Search Results Specialists Pty Ltd) who have NO RELATIONSHIP to us whatsoever to register a business name very close to ours.
We are Sydney Search Results Pty Ltd – beware of imitators.
Despite our complaints to ASIC nothing has been done about this. Please understand we have been in business over 10 years and have nothing to do with Search Results Specialists Pty Ltd. We pride ourselves on our reputation and are very disappointed ASIC have allowed this to happen.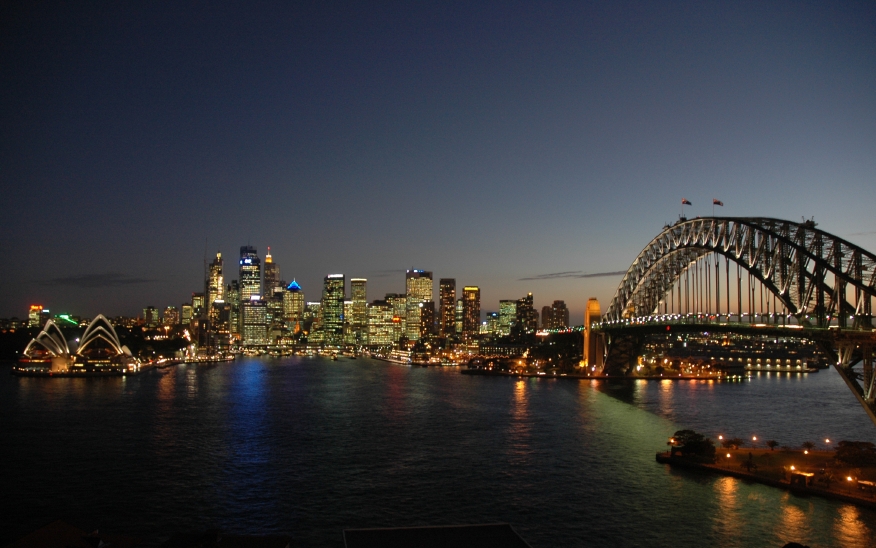 Get Google Page One Rankings For Your Business
Sydney Search Results Pty Ltd
Call (02) 9314 3224
Need More Visitors To Your Website? - We Can Help Your Business Grow